Communicate Recruitment
Description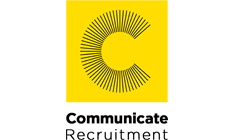 Requirements:
CA(SA)
Expert in IFRS
Expert understadning of IFRS 9 classification and measurement, hedging and impairment principles and models.
Banking/ Insurance/ Financial Services experience needed
Leading technical discussions with the stakeholders.
Duties:
Financial Instruments technical accounting guidance
Lead IFRS 9 implementations
Act as an expert in IFRS 9 reviews
Provide technical accounting advice closely related to IFRS valuations
Guide quantitative analyst on how to fair value complex financial instruments
Lead hedge accounting engagements (design hedging approaches, hedge accounting documentation, preparing risk management documentation and perform hedging tests)
Lead Quantitative analysts in performing various IFRS valuations, such as share base payments, IAS 36 impairment assessments, IAS 19 Calculations, IFRS 3 valuations including contingent considerations, IAS 37 long term provisions and business valuations.