Be Different Recruitment
Description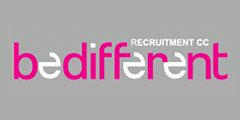 My client in a telecommunications company based in Midrand looking for a Projects Buyer to source and deliver technically appropriate, quality equipment, products, and services at the best price within the commercial and legal framework.
Duties & Responsibilities
In order to be considered the following is required:
Tertiary qualification in SCM
Previous experience in the Telecommunications industry
Advanced knowledge of Excel
Understanding of procurement management and the supply chain environment
Full ownership of the role through integrity and accountability
Self-starter able to work unsupervised with proactive response to requests for procurement
The ability to up-skill independently of the role to create a value-add to the business
Dynamic problem-solving skills with "out the box" thinking using strong analysis & good judgment
Action orientated and conscientious in all tasks
Strong negotiation skills
Exceptional organizational and paperwork skills
Responsibilities:
Achieve cost containment through strategic sourcing and supply chain management
Ensure purchasing compliance
Ensure business and financial risk management through managing service provider contracts
Ensure the usage of vendors that meet the group quality requirements through vendor accreditation and rationalization
Ensure the use of the most appropriate costing models for purchasing through effective supply chain management
Ensure that the procurement of capital items is in line with company governance
Procure internally before externally to ensure utilization of existing stock in preference to new spend
Ensure stakeholder satisfaction with the best quality, timing, and cost-saving
Oversee and ensure zero stock-outs of critical consumables and CX inventory with forecasting in line with the business's needs
To track and prove continuous cost-saving efforts throughout the fiscal year
To ensure all internal business processes are adhered to and that spend is with correct authorization
Information displayed above not limited to advertisement. Please contact for further information.