Scribante Labour Consultants
Description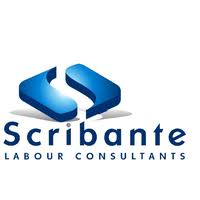 Our client seeks to employ an Operations Coordinators in the Pretoria region, who will be responsible for coordination of operations within the business unit.
Duties & Responsibilities
Operation's Management
Monitor, control and coordinate business unit operations to meet client expectations and company goals
Manage the site supervisors and staff under your control
Manage the indirect staff under your control (i.e. correct documentation, correct site procedures, absenteeism /incident and accident reporting, disruptions and industrial action
Coordinate and ensures the quality of staff placed on site meet the required company and client expectations
Conduct regular employee meetings
Manage employee productivity and ensure performance standards are being met to client's requirements
Induct and train staff on site requirements
Management and control PPE as per site / SLA requirements
Client Engagement
Schedule and attend regular client meetings through providing effective input and feedback
Assist in the preparations of agendas for monthly client meetings
Develop existing client base and assist in procuring new clients
Customer satisfaction- Input/ product delivery/ staff and payroll/ HR management/ feedback/ monitor inactive persons on payrolls /daily and weekly site visits.
HR
Ensures company and client recruitment processes are adhered to (i.e. interviews, reference checks, assessments, medicals, MIE checks and or any further site related requirements
Ensure employee contracts have been correctly allocated to client contract period
Ensures employees adhere to company policies, procedures and job-related functions
Responsible for disciplinary action through the process of issuing warnings, initiating and chairing of disciplinary hearings
Counsel employees and monitor poor performance
Prepare and submit daily / weekly reports in relation to site role, time keeping, absenteeism, IR matters, leave and overall employee incident related issues
Ensures all IOD's are reported as per COIDA requirement
Update and monitor employee contracts
Compiling weekly / monthly company and client reports (i.e.HR/ Absenteeism / Incidents)
Filling and maintaining employee records
Capturing and submission of timesheets
Collating and submission of employee pay queries
General administrative duties
Ad-hoc
Distribution of payslips via covert channels
Daily email communication
Serve as a link between employees and management
Attend meetings through providing input on company / site functioning
Adhere to all company / client rules, regulations and operating standards and procedures
Undertake any additional duties, in relation to job function, as required by the Line Manager/ Client
Desired Experience & Qualification
Matric
Diploma or studying towards a diploma
3 years + experience in a similar role
Driver's license