Leaders Personnel
Description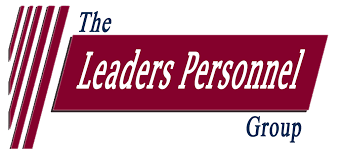 Purpose of the role
The key focus of the Membership Manager job is to ensure that the medical scheme administration functions of the company operates at optimum efficiency levels for multiple medical aid scheme and health insurance clients. Service levels delivered should set the industry benchmark standards for membership administration processing, service delivery and excellent customer service, that consistently exceed customer expectations
Duties & Responsibilities
Managing day-to-day activities of membership functions to ensure that contracted services for medical scheme and health insurance clients are processed within required service levels.
Scoping and managing projects to ensure that system, process and people enhancements are implemented that increase operational efficiency, cost savings and improved member experience.
The ability to translate and align strategic intent relevant to the department into operational goals and manage the performance management process to achieve departmental and divisional goal achievement.
Managing, motivating and up-skilling the membership team, developing and growing the team through formal training, mentoring and coaching and skills development.
Interacting with managers and senior managers of different areas of the organisation with the view to align, optimise and integrate business processes and service delivery.
The ability to create, drive and foster a high-performance culture within the membership team
Consistently monitoring, analysing and improving the membership administration business processes and performance.
Drive business optimisation to maximise profitability.
Innovative and adoption of technology – creating a sustainable and profitable business.
Managing costs – significant costs are associated with operations, and therefore managing these is a key aspect of the job.
Setting and reviewing departmental budgets and managing cost.
Participate in identify new business opportunities and play a key role in preparing tenders for the administration division.
Ensure that all employees, supervisors and managers are clear about what is expected of them and the ways in which their positions contribute to the company's success.
Monitor and oversee compliance with audit control system procedures and policy, comply with legal requirements and meet all safety standards
Assist with special projects and assignments and take on any other management responsibilities not specifically identified above on an as needed basis.
Implement, maintain and improve current reporting within the membership department.
Desired Experience & Qualification
B Com degree or related B Admin degree is essential. Postgraduate qualification is business administration will also be advantages
At least 5 years' experience at management level in managing medical scheme administration functions
Essential Skills
Proven track record of leadership at a senior level
Excellent report writing skills
Outstanding communication skills
The ability to cope with rejection
Ability to work under pressure
Ability to attain targets
The capacity to work alone or as part of a team
Extreme self-motivation and a competitive nature
The ability to write detailed yet compelling proposals and reports
Hardworking, persistent, and dependable.
Positive and enthusiastic.
Strong IT skills
Strong project management skills
Proficient with Windows, Excel and Word
Other Requirements:
Required availability for evenings and weekends to meet customer requirements
Ability to connect remotely with the company's system
Ability to travel on a regular basis to meet customers
An aptitude to do what is required exceed customer expectations and meet sales and operational targetsTop of Form