Full Time
Centurion, South Africa
Progressive IT Resourcing
Description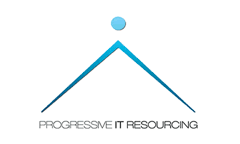 We are currently recruiting for a Lead BI Developer.  The successful incumbent will be responsible for supporting the overall data storage and extraction processes, BI models/reports/dashboards, engaging with stakeholders, architectural design, technical solutions that deliver on business requirements, assisting with the development of an analytics capability and provide general support across the BI space.
This is a permanent opportunity, based in Centurion
RESPONSIBILITIES AND WORK OUTPUTS
Design, document and communicate technical solutions that deliver on business requirements.
Fulfil the role of subject matter expert on all technical aspects of BI products.
Oversee all BI development / modelling activity incl. code reviews, issue resolution and general support.
Develop technical standards and best practices.
Identify opportunities to enhance and automate technical processes and solutions across BI projects and support operations.
Support developers/modellers to develop data and/or analytical models.
Form relationships and orchestrate delivery with key technical stakeholders across the business.
Engage with technology vendors and external technical experts when conceptualizing, designing or implementing technical solutions.
Designing (and assisting with design) of architecture used by specialists in solutions.
Constant refinement to standardize and implement new functionality based on experience and lessons learnt.
Designing and building reusable artefacts to improve speed of delivery and reliability of solutions.
Identifying performance enhancements for BI and Integration solutions.
Envision, Build and Execute a strategic BI model for the team.
Support in the establishment and implementation of a fit for purpose; analytical and measurement framework, that delivers on all strategic analytical projects/outcomes.
This includes analysis and integration of data, statistical model development and maintenance as well as provide streamlined support to stakeholders for all analytical requirements.
COMPETENCIES REQUIRED
Business Acumen
Diversity and Inclusiveness
Leads Change and Innovation
Self-Awareness and Insight
Drive for results
Impact and Influence
Institutional Process Analysis and Redesign
EXPERIENCE AND QUALIFICATIONS
BSc Computer Science or related qualification.
5 – 10 years lead developer / manager experience within a BI environment.
Experience with data modelling in Microsoft SQL Server.
Experience with the MS SQL Stack, and advanced proficiency in SSAS, SSIS, SSRS.
Experience with Extract Transform and Load processes (ETL).
Experience with PowerBI / QlikView / MicroStrategy or any comparable visualization toolset.