Full Time
JHB - Northern Suburbs, South Africa
Be Different Recruitment
Description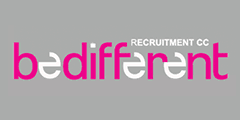 A consulting company based in Bryanston,
Sandton
,is currently looking for IT Client Services Manager (Account Manager) to act as the liaison between an organisation and its clients and be responsible for the day-to-day management of client accounts.
Duties & Responsibilities
In order to be considered the following is required:
BComm qualification is not required, but it, or a similar qualification, or significant progress towards such qualification will be an advantage
Practical and demonstrable experience in the Systems Development Life Cycle and associated Project Management processes.  A related qualification is an advantage
Practical experience in client service management. A related qualification will be an advantage
At least 3 to 5 years' experience in the group life and risk industry would be an advantage.  A related qualification and an understanding of the group life insurance and funeral business and related products, processes and systems will be an advantage
Client Relationship management
Insurance Knowledge, Business and Systems Knowledge and Experience
Understanding of the technical aspects of the SDLC
Responsibilities:
Work with clients, internal IT, operational business areas and service providers according to the required processes and system solutions
First line system and business processes support to clients
Manage and participate in operational prioritisation meetings and reporting
Manage all client project scope changes with assistance from Program Manager
Direct support to developers to clarify client requirements with assistance from Business Analyst
Manage and participate in tasks through each of the key areas of the SDLC, including classification, prioritisation, business requirements, design, testing, user training and deployments
System and system environment administration, release management and configuration
General System, Process and Client Communication
Identify and implement opportunities to improve service quality, accuracy, compliance and productivity
Develop skills to enhance personal effectiveness and efficiency
Must have experience in Business Analysis, Project management and Software Development
Information displayed above not limited to advertisement. Please contact for further information.