Sinakho Staffshop (Pty) Ltd
Description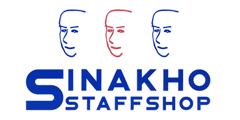 The above-mentioned position is within the Actuarial Department. Being a mutual insurer brings with it additional and exciting actuarial issues that is not standard at a typical shareholder-owned insurer. Our actuarial department (Actuarial Services) is expanding and we are looking for talented, driven and experienced actuarial resources to join our Product and Valuations Departments. The two departments work closely together and so being a part of our teams offers the opportunity to gain exposure to a wide variety of actuarial work in a life insurance environment.
Duties & Responsibilities
SAM valuations (Dedicated 4 months per year):
Data verification.
Assumption setting.
Maintenance, setup and running of Prophet valuation models.
Consolidation of valuation results and report writing.
Responding to auditor queries.
Completion of relevant sections of statutory returns to the Regulator.
IFRS 17 implementation (Ongoing):
Becoming familiar with the IFRS 17 accounting standard and interpretations.
Consideration of the application of IFRS 17 to mutual insurers.
Development of models and processes which will feed into the IFRS 17 results
consolidation.
Assessing the impact of IFRS 17 on product design and capital management
Desired Experience & Qualification
QUALIFICATION REQUIREMENTS FOR THIS POSITION:
Appropriate tertiary qualification in Actuarial Science.
Good progress towards qualification as an actuary, having completed the Part A1 and Part
A2 technical subjects and having at least attempted the Actuarial
Risk Management (A301) exam from ASSA or the equivalent of another international recognised actuarial body (eg IFoA).
EXPERIENCE AND KNOWLEDGE REQUIRED FOR THE POSITION:
At least 4 years life insurance valuations experience.
Thorough experience with Prophet and DCS required.
VBA and SQL experience will be an advantage.
COMPETENCIES REQUIRED FOR THE POSITION:
Self-starter with the ability to work independently.
Goal-orientated with an ability to perform work efficiently.
Deadline-driven and the ability to work under pressure.
Strong analytical and problem solving skills.
Ability to work on wider team projects as well as taking ownership of individual projects.
Managing relationships with internal and external parties.
Package & Remuneration
R500 000 to R600 000 + Bonus